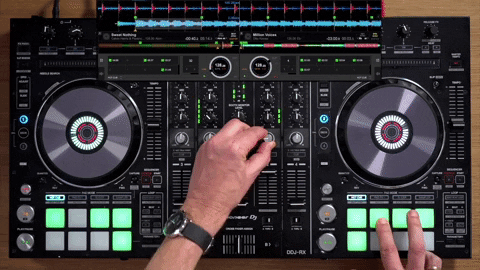 We recently had the opportunity to talk to Bradford Kinney, owner of Warm Star Electronics and founder of Southwest Synth Fest. During the interview, Bradford gave us an insider's view of what it's like to be a successful music business owner and festival producer. He also shed some light on one of the coolest industries around.
Here's a transcript of our conversation (edited for clarity):
ME: Can you tell me about your business and what you do?
BRADFORD: Sure. Five years ago, I started my own company making electronic music gear. I make synthesizer modules for a format called Eurorack modular. It's basically very advanced-use electronic music creation equipment marketed to hardcore users.
Last year, I founded a gear festival called the Southwest Synth Fest. It's an industry festival that has a gear expo portion, educational portion with classes and workshops, and also a live music portion.
And I perform, write, and record electronic music as well. So I'm pretty much involved in all aspects of electronic music.
ME: That's so cool! What are your daily communications like to run your business and get the festival up and running?
BRADFORD: On the business end, it's larger sales to retailers that are really my bread and butter. So those communications are relatively few and far between. I do talk to customers via social media, but the most important business communication is to a small handful of retailers, and that happens when I sell to them every couple of weeks.
As far as the festival, it's the exact opposite. I'm very actively communicating with large numbers of people. Booking talent, booking brands, talking to people about being educators, giving talks and stuff.
So it's difficult for me to even guess how many people I've been talking to each day. Probably at least 10. And that's going to happen in June, so it's going to continue to be a pretty large amount of communication all the way from now until then.
ME: Sounds like a lot! What what would you say are your current challenges and priorities for everything that's going on?
BRADFORD: That's a big question. Current challenges for the festival: last year, it was a little, relatively DIY thing with a handful of brands represented. I'm trying to, in a single year, go from that to being a stop on the professional gear festival circuit.
There are a few other electronic music gear events, but none in this area of the country or that time of year. So I'm trying to claim my spot on that rotation by significantly stepping up the size of brands, working on the amount of press attention that I'm getting, making promotional materials, press releases. That kind of thing.
My current challenges for my modular company are two-fold. Moving units and finishing developing a new product. So, you know, I'm keeping my products moving out to retailers, and I'm working with Alright Devices to put the finishing touches on some things for the new product we're making.
People who like this format of gear are people who like to see new things all the time. It's very much the home of the cutting edge, so keeping products, even a couple of years old, present in people's minds and moving off shelves is always a challenge. But I manage.
To see Bradford's work or contact him, visit his website at http://warmstarelectronics.com.
AirSend is a versatile digital workspace for professionals to share files, send messages, and complete tasks. See how AirSend can help you as your business grows here.