Files and Links Tab
The right panel includes a Files and Links tab: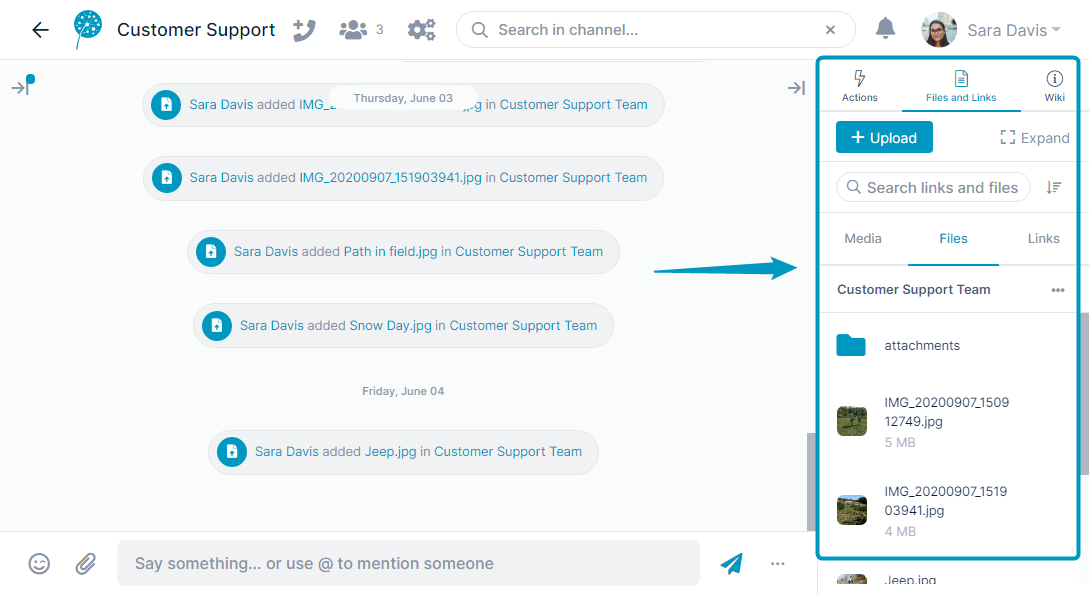 It has three sub-tabs, Media, Files, and Links.
Media Tab
The Media tab includes media files (image and video) added to messages or to the Files tab. All media files also appear in the Files tab.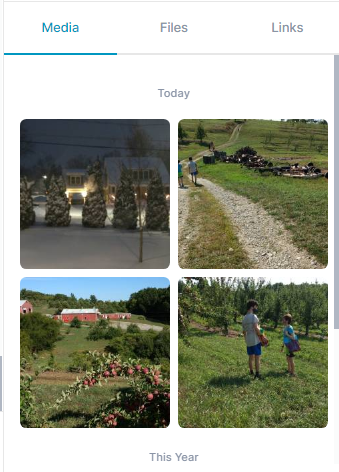 Files Tab
The Files tab includes all files uploaded to the channel, the attachments folder (the default folder for message attachments) , and folders that you add.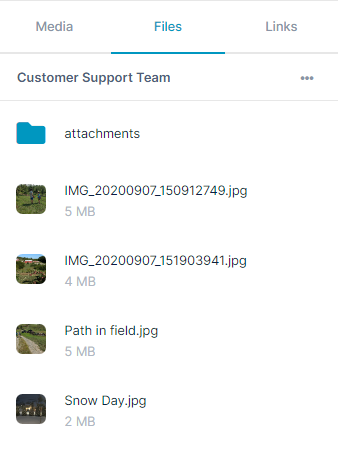 Links Tab
The Links tab includes all links that you copy into messages.